Southern Laos to Tackle Plastic Waste with Refill Not Landfill Campaign
Text by Taejun Kang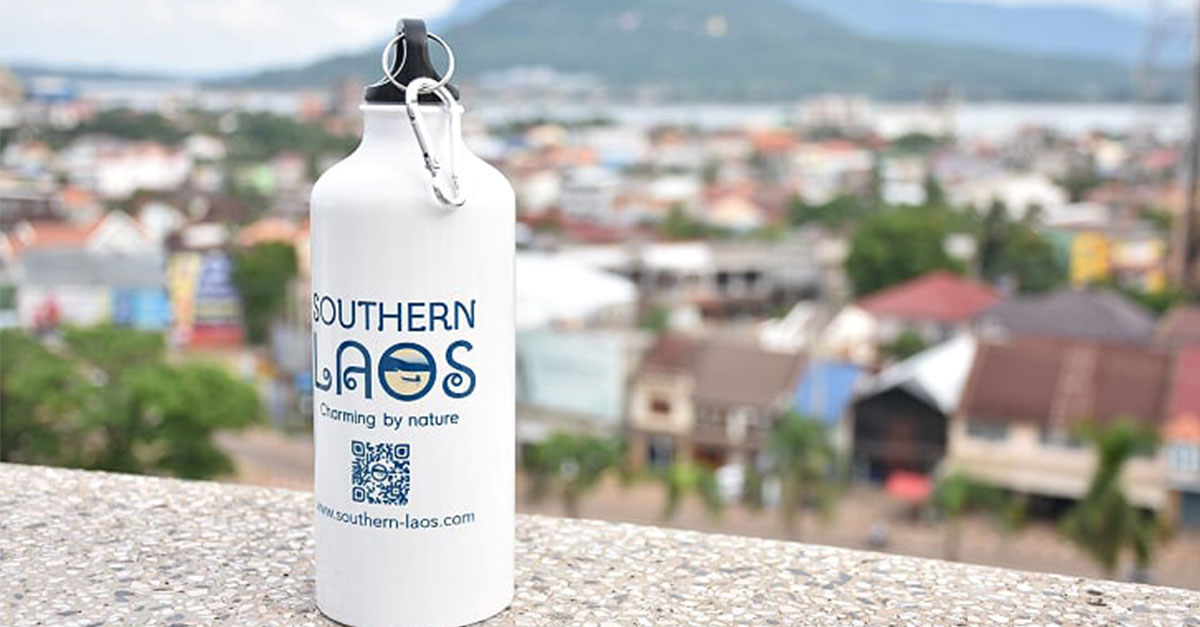 The Refill not Landfill campaign hopes to solve the problem of single-use plastic waste in southern Laos.
It is estimated that more than 100 million disposable plastic water bottles are consumed by travelers to Laos each year. Most of them are not recycled, and in many parts of the country people simply burn them due to a lack of waste management systems.
Since this poses a threat not only to the environment but also to human health, many parts of Laos are striving to tackle the issue by reducing single-use plastic water bottles and raising awareness of the country's plastic problem.
Southern Laos, covering Champasack, Salavanh, Sekong and Attapeu, has seen a rising number of visitors over the past few years, reaching more than 900,000 last year.
"Each tourist consumes on average, 2 liters of water per day. This equals more than 6 million plastic single-use 300 ml water bottles coming from tourism alone," said Mrs. Mala Chanthalam, Deputy Director of the ChampasackDepartment of Information, Culture and Tourism.
"It creates more challenges for the environment in Champasack Province," she added.
Recognizing the issue, the ministry decided to set up a marketing task force to push its "Refill not Landfill Initiative," which was designed to cut plastic usage in the region.
Champasack Province was chosen as the venue to lead the pilot stage, with support from both public and private sector stakeholders.
The Champasack Hotels and Restaurants Association and Champasack Province Association of Travel Agents, alongside Lao Airlines, have also joined the initiative.
Another key player for the project was Refill Not Landfill, a Siem Reap-based organization that is currently leading similar projects not only in Cambodia but also in other parts of Southeast Asia.
The pilot stage was conducted between November last year and April this year, and the result turned out to be more remarkable than the taskforce expected.
A total of 27 small and mid-sized enterprises (SMEs) across the region joined the project to provide water refill stations and sell Southern Laos-branded reusable aluminum bottles while there were six campaigns held during the period for to raising awareness about Laos' plastic problem.
This resulted in a distribution of 1,060 reusable aluminum bottles and the reduction of 211,095 300 ml-plastic bottles.
In terms of numbers, it exceeded the taskforce's initial goal to attract 20 SMEs through one awareness campaign and distribute up to 600 reusable bottles.
Now the task force is looking to push for the second phase of the initiative. Among its plans, it hopes to expand the presence of a refill network and reusable bottle purchase locations in Champasack Province, as well as Salavanh, Sekong and Attapeu provinces.
"In southern Laos, the Champasack Department of Information, Culture and Tourism is the first one to implement a plastic reduction initiative," said Mrs. Mala. "We feel good about the pilot phase, and we think this is a great initiative to reduce plastic and clean up our environment."